Grade 50/Grade 60 – 316L Load Rated stainless steel lifting chain and components.
Cromox is an innovation in the field of Stainless Steel Lifting Components, offering real advantages in terms of resistance, in particular with respect to aggressive materials. The new brand, Cromox, stands for innovative quality products made by Ketten Wälder. This new development reflects on many years of experience and intensive research.
Cromox materials have been specially selected. Cromox chain is produced using Grade 50 and Grade 60 stainless steel, which offers excellent chemical and mechanical advantages, resulting in better corrosion resistance and more favourable mechanical properties.
Cromox is available from selected distributors of Bridco products throughout Australia.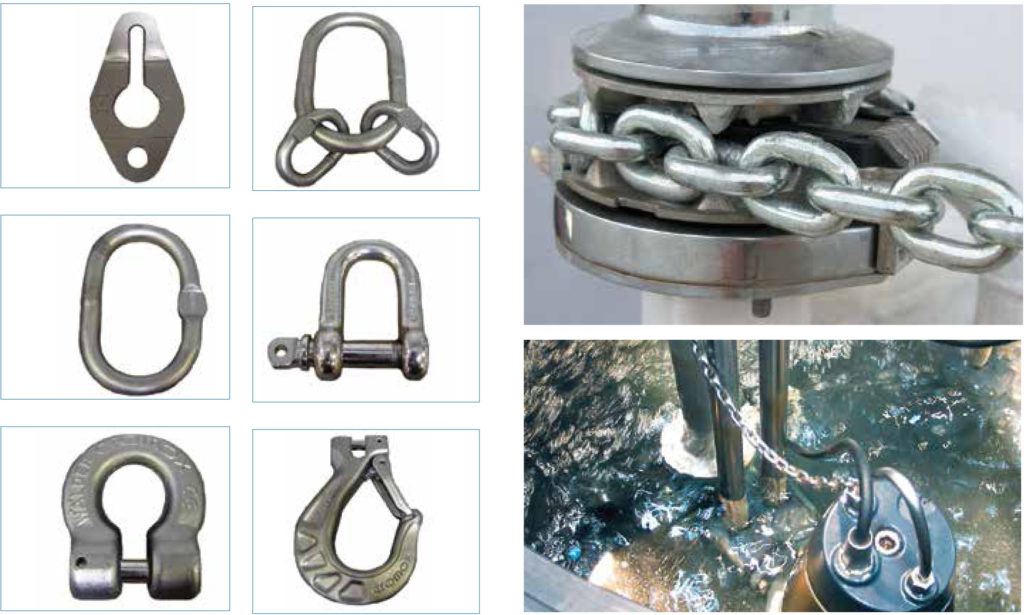 * Mechanically assembled chain slings
* Welded chain slings
* Stainless steel chain
* Anchor Chain
* Conveyer Chain
* Master Links
* Dee shackles
* Clevis Shackles
* Pump Lifting Chains
* Swivel Load Hooks
* Clevis Hooks
* Eye Hooks
* Eye Bolts
Industries may include:
Chemical, Food, Water & Wastewater Engineering, Environmental Technology, Power Plant Engineering, Mining, Naval & Military, Nautical, Mechanical and Plant Engineering, Sewerage, Construction.